Granite is one of the most popular choices for flooring and countertops as it is very hard and looks fantastic. Because of its natural beauty and long lastingness it is being used increasingly in many big infrastructure projects. There are many different colors and patterns of the granite to choose for your home, office and project. Or if you just want to give a different look you can use the same granite with different finish. Some of the common types of granite finishes are as follows.
Polished Finish – It is one of the regular finishes which make the stone surface smooth and reflective. It also makes stone easy to clean and scratch resistant. In this finish all the color and pattern of the stone becomes more visible and visually appealing hence increasing the appearance of the stone. All India granite such as Absolute Black, Black galaxy, R black,, New Imperial Red, Black Marquino, Alaska white, Blue Dunes and so on are recommend for this finish.
Honed Finish– Also known as Satin finish. In order to get this finish the normal polishing stops before the final step of buffing the stone for flat finish. It is very good for flooring because it is not slippery as polished finish so people can walk easily on it without fear of getting slipped. It can also be used for countertops but it is not stain resistant and easy to clean. Absolute Black, Black Galaxy, Steel Grey, and Black Pearl are recommended for this finish.
Leathered Finish – Popularly known as brushed finish. In order to get this finish honed surface of the stone is brushed by diamond tipped brushes. It looks more elegant and has more stain resistance than the honed finish. Unlike honed finish original natural color of the granite is retained. Absolute Black, Steel Grey, Black pearl, Spice Black and Ash Black are recommended for this finish.
Flamed Finish – It is achieved by applying high heat temperatures to granite surface thereby causing grains in the stone to disintegrate creating unique color. This is possible only because granite has high thermal resistance. It is more suitable for outdoor kitchen than indoor kitchen. After this finish stone has muted color and rough surface. R Black, New Imperial Red, Absolute Black and Black Pearl are recommended for this finish.
Bush Hammered Finish – It is a unique finish created by using the hammer tool on the surface of the granite. Though it is quite uncommon as compared to the polished, leathered and honed finishes it is recommended for countertops. One of the things keep in mind while opting for this finish is that proper cleaning is require to maintain this finish good appearance. Absolute Black, Black Galaxy, R Black, and Black pearl are recommended for this granite.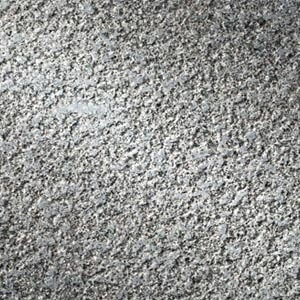 Lapatura Finish– This is also known as Antique Finish. To obtain this finish granite is first leathered finished then polishing is done on the elevated areas of the stone giving it a striking look and feel. Steel grey, Black pearl, Tan Brown, R Black and Black Marquino are recommended for this finish.
We Fortuna Marmo Granite is exporter and manufacturer of premium kitchen countertops in different finishes – Polished, Honed, Leathered, Lapatura / Giano / Antique , Flamed and Bush Hammered. You can buy different Indian granite countertops in different finishes from us at wholesale rates.
Summary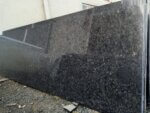 Author Rating





Brand Name
Product Name