Polished Black Galaxy Granite
Black Galaxy Granite is black colored granite containing small golden and silver specks in the background. It is also known as star galaxy. The number and size of the golden and silver flecks are different in different blocks. The quality of this granite depends on the size, number and distribution of the golden flecks in the slab or tile. It is no wonder that this granite is one of the most popular and demanded granite across the world. Major countries importing this granite from India are USA, UK, Italy, France, Netherlands, Morocco, and Middle East countries like UAE, Iran etc.
Stone Details Black Galaxy GraniteTrade Names Star Galaxy, Nero Galaxy, Syah Galaxy Availability Slabs, Tiles, Countertops Finishing Polish, Flamed , Gangsaw Cut Only Uses Flooring, Countertops, Wall Tiles.
Availblity
Slabs, tiles, Countertops
Finishing
Polish, Flamed, Gangsaw cut only
Uses
Flooring, Countertops, wall tiles
Black Galaxy Granite Uses
As this granite is robust and good looking it has wide range of applications in the both residential and commercial fields. Some of the application of the black galaxy granite is as follows.
1. Flooring: Because of its sturdy and stylish look, this material is preferred choice for flooring in restaurants, offices, malls and homes.
2. Step Riser: Most modern malls and shopping complexes prefer black galaxy granite for staircases with round and square edges.
3. Kitchen Tops: Kitchen rooftop made from black galaxy looks not only attractive but also is very robust and durable.
All these applications showing the usefulness and beauty of black galaxy and black granite different levels. You can use this granite at your preferred applications .
Black Galaxy Granite Slabs
Now slabs are categories in four sizes for worldwide market. Here worldwide word we have used because every country buying pattern is different. Few markets buy jumbo gangsaw slabs with custom thickness and few market buys shorter slabs. For understanding we have done classification of slabs according to sizes. Following are the sizes we supply regularly.
Jumbo Gangsaw Size (310 cm x 190 cm & up) Thickness 2 cm to 10 cm

Countertop Size ( 300 cm x 90 cm & up ) Thickness 2 cm to 8 cm

Under Size ( 100 cm – 180 cm x 90 cm & up ) Thickness 2 cm to 3 cm

Below Under Size ( 90 cm – 120 cm x 90 cm & up ) Thickness 2 cm to 3 cm
Black Galaxy Granite Tiles
---
Tiles are the secondary way to use granite at applications. Different sizes of tiles are useful to fit at custom size place and give beautiful look by uniformity. We have specialization with few prominent sizes we regular cut and supply to our clients based on the requirements. Following are mention below.

610 x 305 x 10 mm / 12 mm

305 x 305 x 10 mm / 12 mm

600 x 600 x 15 mm / 20 mm

600 x 300 x 15 mm / 20 mm

1200 x 600 x 15 mm / 20 mm
This is very important aspect to think before buying galaxy. As everybody knows black galaxy seems like stars in galaxy which makes this granite beautiful. But the uniformity of galaxy is always not same, and this is the major factor to decide the price for this granite. Uniform galaxy cost always higher. We are discussing here the problems of black galaxy because the prices are depends on quality.
As discussed above the foremost problem is uniformity of galaxy, usually it's difficult to see by eyes. However visible black and white lines in the center of slabs also consider as a major problem in black galaxy. And we cannot avoided the polishing style for this granite, some of use manual or hand polish for this granite which gives its gloss looks just only for few time. After some time the gloss will vanish from the granite. We use Italian line polisher which guarantee of sustainability of gloss and sustainability of polish. Quality based there few types available of Black galaxy.
Commercial Quality: This quality of granite will be cheaper in nature, but so many problems will be there in commercial quality slabs. You will find multi lines, galaxy burning, white lines, mergable lines, cracks, fissures etc. This type of quality is used for local market selling and not for export.
High Commercial: High commercial will include one single pencil line with galaxy variation and the thickness will not come exact 2 cm , it will come approx 18mm +
Standard Quality: It is same as like name, the galaxy flecks density will high with just little galaxy variation. This variation is not easy to see by eyes directly. In pictures we can see these galaxy variations. There will be no lines in standard quality galaxy.
First Choice: This is premium quality; in this there will no lines, variation, or any problems in the slabs. But this very expensive quality of slabs availability is very low. We can supply this quality regular basis at good price. The background of the slabs will be very dark so the golden flecks looks brighter in lights with shinning and sparkles. This quality is available with all sizes , big slabs, small slabs and tiles cut to sizes.
Fortuna Marmo Granite is one of the leading manufacturer and exporter of Black Galaxy Granite. We process Gangsaw and cutter slabs as well as custom size tiles with various dimension thickness and sell worldwide.
2 CM Counters
---
8 to 9 Feet x 26 Inches x 2 cm
3 CM Counters
---
8 to 9 Feet x 26 Inches x 3 cm
Summary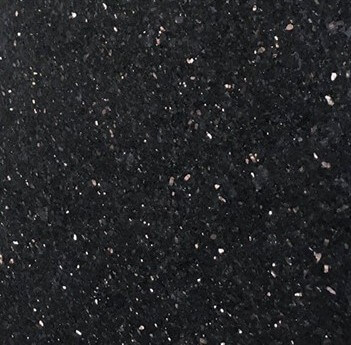 Author Rating





Brand Name
Product Name
Product Availability