Indian granite is available in many colors such as red, black, blue, gold, white and so on. There is many different no of blue granite which is found in the different parts of the country. Just like other granite can have different shades and patterns. As granite is building material blue granite is mostly used for flooring, countertops, walls and other construction purposes. Because of its color it is preferred for building water Walls and fountains over other color granite. We will discuss few of the popular blue granite below
Vizag blue– As the name suggests it is found in Vizag which is in the Indian state of Andhra Pradesh. This granite contains both light and dark shades of the blue color. This beautiful granite is excellent choice for countertops and flooring.
2. Crystal Blue- relatively new stone from Rajasthan. It contains numerous small black shapes pattern in the blue background of the stone. It is relatively less expensive than most granite found in India.
3. Lavender Blue – this stone's mines are located in the states of West Bengal and Orissa. It has light blue and white background. There are black lines and small black dots like pattern can be observed throughout the surface of stone.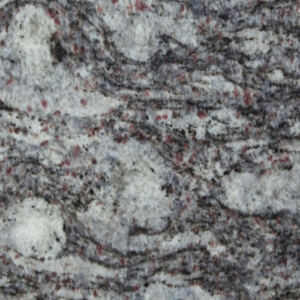 4. Blue Dunes– It is one of the most popular new stone from North India. Though it is not exactly a blue stone as its main color is yellowish brown. There are small light blue areas in the stone. High variation is observed in the stone.
5. Labrador Blue – popularly known as Blue pearl. It is very expensive stone as it is imported from Norway. There are pearls of light blue and white can be observed in the stone's front. It is premium stone and mostly used in high profile places.
6. Himalayan Blue– this stone is mainly found in the state of Karnataka. It contains dark brown red wavy movement along with small light red movement in its background.
7. Brass Blue- Also known as Blue Dream. This granite is from south India. It also contains both dark and light blue shaded regions. This combination of both dark and light blue gives it a unique look and feel.
8. Amadeus blue- blue granite from South India. There are blue wavy and river like pattern can be observed in the stone's surface. Though movement is somewhat of dark blue color one can also small light blue areas in the stone.
9. Sapphire Blue – This granite has brown red and bluish background. There are small black and white shapes in the surface of the stone.
We have discussed few of the notable blue granite above. We can see that each of them is unique and has its own distinct appeal. They all have the natural attribute of India granite i.e. Hardness and natural shine. So they are all suitable for various construction purposes.  All of the above granite can be exported from India to your country at wholesale prices by our company- Fortuna Marmo Granite for your infrastructure projects.
Summary
Author Rating





Brand Name
Product Name