Popular Granite for Kitchen Countertops
Fortuna Marmo Granite is leading exporter and Manufacturer of most popular granite for kitchen countertops. Everyone loves the fashionable presence and indeed looks of granite for countertops within the kitchen, but sometimes we get confuse to settle on the colour of granite for kitchen tops. Also before installing granite in kitchen some questions arise in our mind like which granite are going to be durable, we should always spend little or no for caring the stone.
Based over the survey report of 2019 households we come to understand names of some popular granite for kitchen countertops. Few of them liked due to their hardness, and few like for looks. We also took care of water absorption percentage at the time of choosing this granite because they're coming in use for kitchen and cooking purpose. we've elaborated the names below as per the selection and likes by households.
Steel Grey Granite: This is often one among the foremost liked granite by the households within the kitchens. simply because of its property is taking excellent polish and other finishes also. Sometimes in kitchen people prefer no slippery surface with chump, chump here means surface shouldn't be rough so it couldn't harm the skin of humans. that's why leather finishing so popular to be used with this granite in kitchen.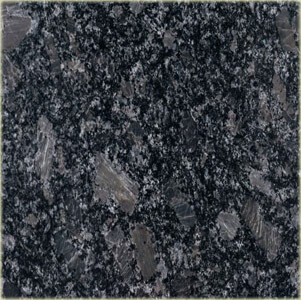 Coffee Brown Granite: This granite has considerably similar property with steel grey granite. It's also excellent to use this granite at bar tops, wall tops, and backsplashes. Especially within the kitchen this will be an honest substitute of steel grey granite. If you compare with price Coffee Brown granite is cheaper than steel grey. and really much easy to put in with all finishes like polish, leather, brushed etc. So it's become very fashionable for house makers to use this granite in their house.
Sapphire Blue Granite: Having brown background with blue sparkles on the surface doubles the sweetness of this granite. This granite is additionally coming from sister quarry of Coffee Brown Granite having same nature and property. This granite is additionally capable to offer stunning look as a kitchen tops. it's a good range of suitability to seem with actually color and texture with dark and lightweight rooms. These pros make this granite a highly recommended within the kitchen areas of the house.
These three granites explained above are having few similarities like before buying you'll make assure that you simply can mix these three colors in one container because the origin or the quarry area of those granite as same location in south region of India. Fortuna Marmo Granite is in a position to offer countertop sizes along side random slabs, tiles with custom thickness in one container.