Ghibli is brownish yellow colored found in the Indian state of Tamil Nadu. Its quarries are mainly situated in the Thiruthangal, Virudhunagar District of Tamil Nadu.Other names of this granites are Crema Ivory, Creme Ivory, Ghiblee, Ghibli, Ghibly, Giallo Ghibli, Gible, Giblee, Gibley, Gibli, Giblie India, Golden Gibli, Ivory Cream, Ivory Creme, Ivory Silk, Juparana Ghibli, Juparna Ghibli, Monde Yellow etc. Meduim level of variation is present in this stone.
Availblity
Slabs, Tiles, Countertops
Finishing
Polish, Flamed, Gangsaw cut only
Uses
Flooring, Countertops, Wall Tiles
This beautiful stone is most popular for monuments and tiles. Tiles are commonly used to design flooring of outdoor or indoor. The quality of this granite is based on the quarry of this material. In india more than 10 quarries are producing this Granite. Few well-liked quarries are Kothalwadi, Talwadi, Khammam, Kanakpura, Warangle . These are the famous quarries of Brownish Yellow Granite in India.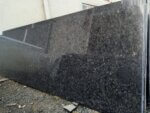 Granites Slabs are broadly categorized into four sizes – Jumbo Gangsaw Size, Countertop Size, Under Size and Below Under Size. This categorization is for worldwide markets. We can readily supply the following slab sizes.
Jumbo Gangsaw Size (310 cm x 190 cm & up) Thickness 2 cm to 10 cm

Countertop Size ( 300 cm x 90 cm & up ) Thickness 2 cm to 8 cm

Under Size ( 100 cm – 180 cm x 90 cm & up ) Thickness 2 cm to 3 cm

Below Under Size ( 90 cm – 120 cm x 90 cm & up ) Thickness 2 cm to 3 cm
Granites can also process as tiles in different sizes and thickness to meet the customer's specification. We can readily supply the following sizes and thickness.

610 x 305 x 10 mm / 12 mm

305 x 305 x 10 mm / 12 mm

600 x 600 x 15 mm / 20 mm

600 x 300 x 15 mm / 20 mm

1200 x 600 x 15 mm / 20 mm
Major Applications of Ghibli Granite
---
Having striking golen color and high tensile strength this granite has many useful applications in both domestic and industrial segments. Some of the uses of this granite are as follows
Flooring: Both tiles and slabs of this granites are good choice for flooring at hotels, resorts, art galleries and other commercial outfits as its golden color and unique pattern is visually appealing to the human eye.
Countertops: Kitchen countertops manufactured from this granite are very popular and are commonly seen in the hotels and restaurants. As this material is robust countertops built from it lasts for very long time.
Staircases: Being durable material it is used for making staircases. Many commercial outfits such as art galleries, museums and p lounges prefer this granite as staircases.
Fireplaces: Because of its even color pattern and high strength it is a popular choice for making fireplaces.
The most important factor for determining the price of the granite is its quality. High quality granites are considerably more expensive than the lower quality ones.
Being a Natural stones many types of problems can arise in granite slabs and tiles such as cracks, black lines, patches, and color variation.
Commercial Quality: This quality of granite will be cheaper in nature, but so many problems will be there in commercial quality slabs. You will find multi lines, big dark patched, cracks, etc. This type of quality is used for local market selling and not for export.
High Commercial: High commercial will include color variation, small patches  and the thickness will not come exact 2 cm , it will come approx 18mm +
Standard Quality: It is same as like name. There will be some color variation .This variation is not easy to see by eyes directly.
First Choice: This is premium quality; in this there will no lines, variation, or any problems in the slabs. But this very expensive quality of slabs availability is very low. We can supply this quality regular basis at good price.. This quality is available with all sizes, big slabs, small slabs and tiles cut to sizes.
Fortuna Marmo Granite is one of the major and most reputed exporters and manufacturers of the Ghibli Granite. It comes in different qualities and sizes. The price of the granites depends on their quality, size, availability, thickness and market demand. We can manufacture both granite slabs and tiles in different sizes and thickness directly from the quarries. This material is available in different finishes i.e. Polished, Flamed, and Leathered. Our company delivers premium quality granites at competitive rates and within promised delivery time
Sizes
---
Slabs & Countertops
---
3 CM
---
ID#: RSL-ABSOBLK-3CM