Reasons to Choose Indian Granites & Marbles For Wall Cladding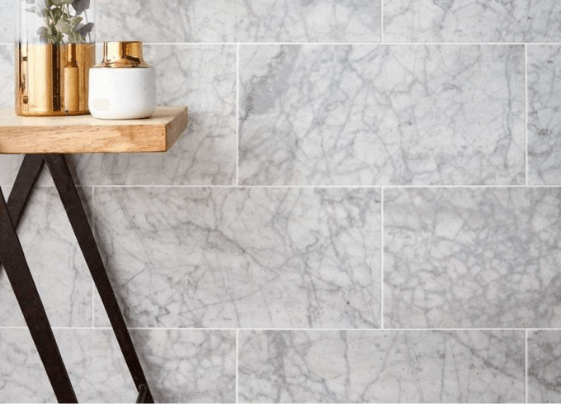 Wall cladding is the process of layering one material on top of another material to prevent your walls from adverse weather conditions, damage from water leakage as well as other types of irritants. It not only doubles up the protective layer but also enhances your drab walls' decorative flair into an attractive style.
When it comes to wall cladding materials, the construction industry uses endless options. Some of them include stone veneer, tiles, slabs etc. But, natural stone cladding like Indian granites & marbles are popular because of its natural warmth and timeless look.
Eureka! We provide granites & marble exterior wall cladding and interior wall cladding that is not only durable but also enhances your space aesthetics value for sure. If you are thinking about opting for natural stones for cladding, then keep on reading.
Why One Should Choose Indian Granites & Marbles Wall Cladding?  
The natural stones like marble and Indian granites can turn their walls into stunning appearance. Apart from the beauty and protection, they offer the following advantages mentioned below-
#1 Elevate Natural Look and Feel
With the fading of colours, unconventional veins, attractive patterns and impressions of fossils makes the natural stones an elegant addition to your interiors. They give your space a truly authentic look and feel, which is unique. For exterior wall cladding, we have a stylish range of Indian granite tiles like Black Galaxy, Amba White and many more as well as marble colours such as white, brown and many more. While for interiors, you can find warm and cool Indian granite tiles to suit every style of aesthetics.
#2 Play with Wide Range of Patterns & Textures
From sophisticated marble to luxurious Indian granites, you will find a broad range of textures and patterns in natural stone wall cladding. You can experiment with either combining the stone types for a magnificent look or can make a style statement look by selecting contrasting colours for your cladding. In the end, the ball is in your court to make a perfect appealing choice.
#3 Excellent Durability
One of the important benefits of selecting natural stone wall cladding is its high strength and resilience to everyday wear and tear. Thus, it increases the mechanical strength of your construction building by preventing cracks or any other damage. Therefore, they can last for longer generations with low and easy maintenance.
#4 Creates A Sound Insulation Layer
Natural stone cladding creates the sound insulation layer, which means it prevents external noise from entering your space. Thus, it creates a peaceful atmosphere in your interiors and that's the reason, natural stones are widely used in building monuments, temples and historic structures or buildings.
#5 Cost-Effectiveness
With the advent of modern technologies and tools, natural stones are the cost-effective solution for wall cladding. Plus, it can increase your property value with no or less maintenance.
#6 Ease of Installation
If you think natural stone cladding installation is long and expensive. Then, we're afraid that you're mistaken. It is absolutely easy and quick to set. And don't forget to contact a professional Indian granites & marble cladding for a flawless finish.
#7 Lends Versatility
Last but not less important, natural stone wall cladding offers a variety of applications in both residential and commercial projects. For instance, marble wall cladding at your home's entrance creates a spellbound impression on your guests, while black granite wall cladding in your office creates a bold and dramatic appeal.
Takeaway-
Give your boring walls an interesting makeover with Fortuna Marmo Granite's marble and granite selection. We are experts in our field and offers durable that can last for long and beautiful natural stones cladding material based on the client's requirements.
Contact us now and enhance your property value by many folds.