Granite Countertops from India
A Granite countertop from India is a smooth flat surface that is used for various purposes in kitchens, offices, and restaurants. It is made from natural stones such as granite, marble, quartz, and so on. Indian granite, marble, and quartz countertops are very popular all around the world because of their unique color, durability, and stylish looks. We specialize in manufacturing beautiful kitchen countertops and can directly ship it to your country. We have been producing and selling countertops for more than 8 years. Having such long experience and a highly competent team we can provide high-quality countertops and as per our client's diverse needs at very good prices.
Granite Countertops
Granite is extremely tough and scratch-resistant. Because of these characteristics, it is mainly used for building countertops. We can supply the granite countertops in varying sizes and thicknesses. There are hundreds of different color and shades of granite which are found in India. Few in the industry have such rich experience and expensive latest machinery like ours. Indian granites are admired for their elegance and one of the most sought after around the world. At present we can provide the following granite countertops. We can process them in 2 cm and 3 cm thickness. These countertops are available in various finishes – Polished, Flamed, and Leathered. We can also provide large quantities to our customers across the globe and are committed to providing high-quality countertops at very good prices and within the promised delivery time.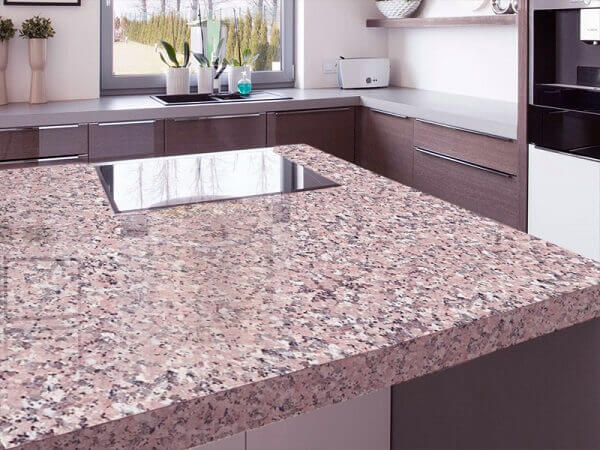 Granite Countertop Sizes / Prefab Granite Countertops
| Item | Granite Countertops |
| --- | --- |
| Granite Countertop Size | 112 inch x 26 inch x 2 CM / 3 cm to 8 cm Thickness |
Marble countertops : Marble countertops are very popular because of their aristocratic looks. They are relatively less tough as compared to granite. We can supply the following
Rain forest Green

Rain Forest Gold

Rain Forest Brown

Mercury White

Mercury Black

Fantasy Brown
Marble countertops look simply fantastic because of their royal appearance and feel. Because of our long experience and technical expertise we can easily match our esteemed client's specifications. Since marble is less tough as compared to the granite extra effort has to be put in manufacturing them otherwise they can get easily damaged. Also, these beautiful countertops will give a luxurious feel to your kitchen.
Quartz countertops
Quartz is a relatively new material that is used for producing countertops. They can come in different colors such as White, Black, Grey, Red, and Brown, and so on. Basically it has the attributes of both the granite and marble. Like granite, they are hard and tough but look more like marble. So we can say Quartz is a mix of granite and marble. Having high toughness and classic looks they are widely used for making countertops. They have a huge market in USA. In fact, most of the quartz countertops from India are mostly exported to the USA. Many new markets are also emerging such as Korea, Australia, and Europe. We can supply quartz countertops in 20 mm and 30 mm thickness. 
How you can buy countertops from us?
First of all, you have to provide us order details mentioning – type, size, color, number, thickness, and quantity required. At present we can cut countertops in only 20 mm and 30 mm thickness. You have to deposit advance in our bank a/c in order to start processing your order. You have to order a minimum of 3000 sqft quantity. Whole processing and cutting are done through imported latest technology automated machines. Then polishing is done. After that molding is done as per customer's specification.
Countertops are loaded in the wooden crates to ensure no damage takes place during transit. We also pack countertops in small cardboard packages. A plastic cover is also put between two countertops to protect from dust and moisture. Due attention is paid on every process to ensure there i
If want two or three different colors or type countertops we can also do that for you. The wooden crates can be easily unloaded through automated machines. We offer discounted rates for big orders and projects.
So whenever you have a requirement you can contact us at [email protected]
Summary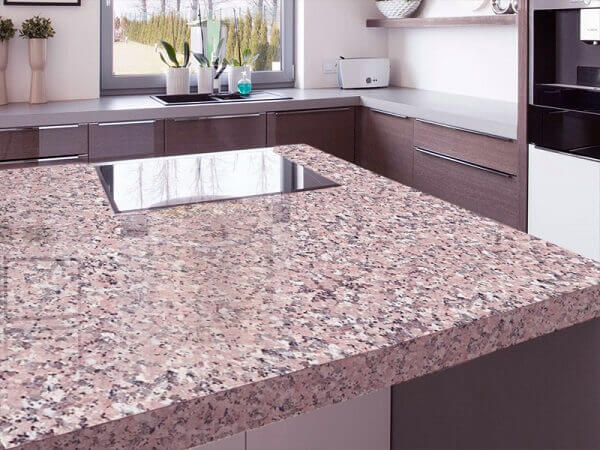 Author Rating





Brand Name
Product Name
Granite countertop from India