Avoid Making These Kitchen Countertop Mistakes While Remodeling
Kitchen is an essential part of your house, remodeling and renovating your kitchen can increase the value of your property. Once you renovate you have to live with it for years before you start the process again.
The challenging part of the remodeling process is when homeowners proceed without customary research and understanding which leads to an unnecessary elevation in budget.
However, the crucial part of any kitchen is its countertop, any changes or alternation in kitchen countertops will affect the overall design and atmosphere of the kitchen.
Therefore, to choose the right material for your kitchen in terms of beauty and functionality, you need to avoid making common kitchen countertops mistakes while revamping.
Selection of wrong material-
The most common mistake done while selecting the material is not having enough knowledge about the countertop materials and what material is best for your kitchen style and according to your lifestyle.
Each countertop has its own advantages and disadvantages, so there will never be 'perfect' material in the market. You have to select while keeping few things about your preference, area of work, and how much traffic is going to be there.
At the store they will show you a variety of materials for your kitchen countertop, hence if you have knowledge about what type of material you need and what is your budget then it will save your time even if you don't go with the original choice of yours.
Choosing items for kitchen renovation in separation-
While renovating or constructing the kitchen, people always make the biggest mistake of selecting kitchen elements in separation to each other and don't pay proper attention to the combination of each item with another.
There should be a center of attention in every room so that other items can create a sense of rhythm and balance. If the emphasis is given to the kitchen countertop by selecting incredibly unique then other features should be complementing and straightforward.
Each article of kitchen should balance out with other's weakness and shouldn't clash and compete for eminence.
Failure to acknowledge your need and preference-
Every family have different needs and preferences for kitchen countertops and it all depends upon how much they are going to use it in the future. When kitchen is used for heavy-duty like in a big family then there are chances of things getting wear out sooner.
Then we should consider of selection of those items and features which are durable and long-lasting with creating evergreen look to the whole atmosphere of kitchen.
Ignoring the budget and other costs-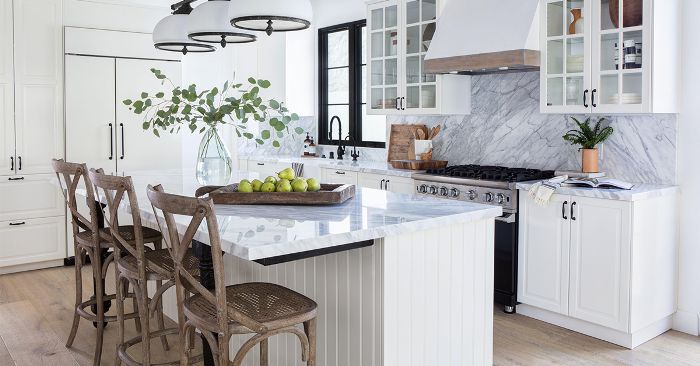 Ignoring your budget estimation is one of the foolish mistakes you will make because every remodeling process needs a higher investment than the initial budget set to meet the hidden expenses.
So, you need to have a predetermined budget you cannot simply start the work without knowing your limitation regarding resources.
Further, you can predict how much you can stretch financially to make your dreamy kitchen countertop.
There is not only remodeling cost of countertop but the cost of maintenance requirement which will play a vital role in your total cost expenditure.
Appointing unskilled contractors-
When you are hiring contractors from any company, research about them properly.
There are many contractors who save time and money by doing shoddy work which wither as time goes. Be strategic about choosing contractors and what they can provide you additionally because they won't waste any opportunity to earn extra profit by the end of the day.
Fortuna Marmo Granite providing Finished Countertops, Kitchentops & Iselands with customized Size. Our Edges Profile includes, Double Chamfer, Double Bullnose, Double Full Bullnose, Half Bullnose Chamfer, Chamfer, Single Bullnose and Quarter Round Cutting Edge Countertops. And these are available in High Quality & Smooth Finish.